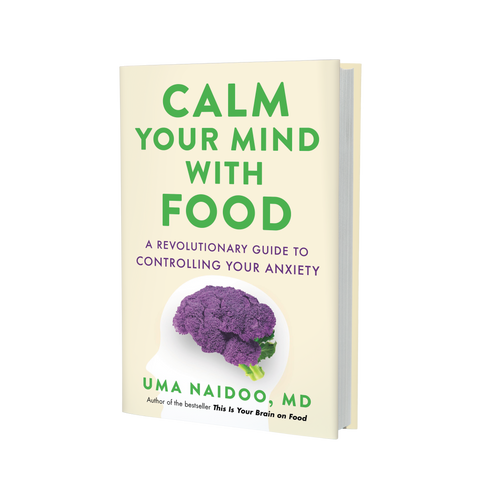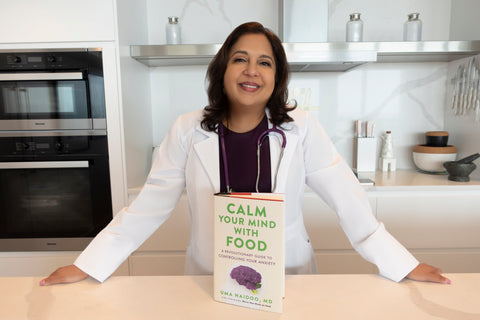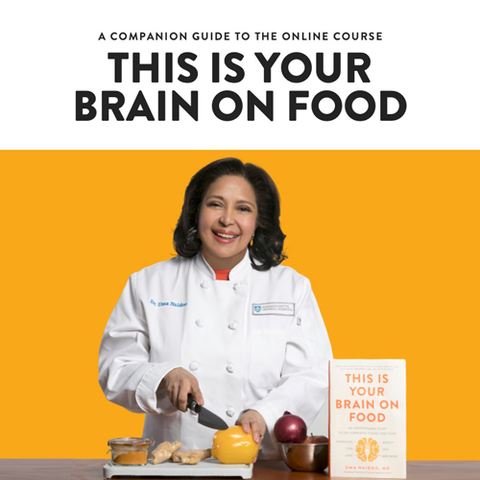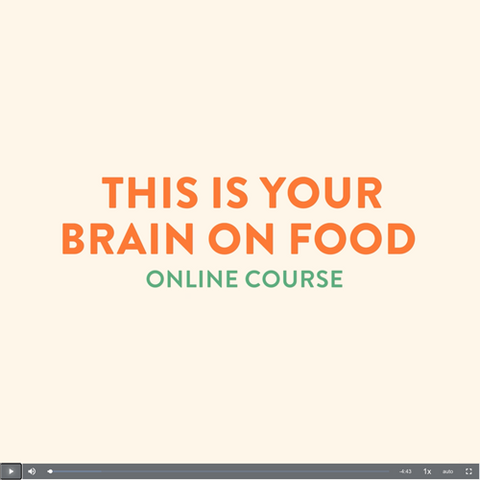 UmaNaidooMD
Calm Your Mind with Food Anti-Anxiety Course + Book Bundle
In this exclusive bundle, you''ll get:
Immediate access to the Anxiety & Depression module of Dr. Uma's This Is Your Brain on Food course (normally only available to full course subscribers for $699)
Companion Anxiety & Depression Workbook
A special preview of a chapter titled "The Anxiety Epidemic" from Dr. Uma's new book Calm Your Mind with Food
A hardcover copy of Calm Your Mind with Food
*This offer is available only through purchases made on UmaNaidooMD.com. Book purchases made through Amazon and other outside retailers will not be valid. 
About the Anxiety & Depression video course:
In this course,   we explore the relationship between food and your mood,   specifically the way that food can affect symptoms of anxiety and depression. In four comprehensive videos,   Dr. Uma Naidoo, MD, the pioneer of the Nutritional Psychiatry field, introduces the relationship between nutrition and mental health, and arms you with information and nutrition guidelines to reduce your anxiety and depression symptoms today.
About Calm Your Mind with Food:
In this groundbreaking new book, Dr. Uma Naidoo, MD, presents cutting-edge research about the ways anxiety is rooted in our brain, our gut, our immune system,   and our metabolism. Drawing on the latest science on the connection between diet and anxiety, Dr. Naidoo gives readers a blueprint to follow to effectively use food and nutrition as an essential tool for calming the mind.
Available December 26, 2023.    
Shipping estimates for Calm Your Mind with Food: 
United States: by January 2, 2024 
Canada: by January 16, 2024
International: by January 30, 2024